The position of your business is a reflection of the quality of your workforce. Your people are your strength, and that is why there is a need to prepare them.
But prepare them for what?
This is the right time for your workforce to hit maximum productivity, so their skills don't go to waste. We are in the middle of the transition of a physical workplace to a virtual one. There is a need to take the skill gap (where the skills should be at, as compared to where they really sit) seriously. 
So how do you do that?
Train your workforce
The people you hire have a variety of skills, but it is your job to understand the fact that their skills need to be balanced according to the requirement of your company. Make sure you understand where your staff stand on their best qualities and how you can use it to the best of your profits. Along with that, train them with the skills that they are not as confident in. They can conquer the market with their best but to survive, they need to know everything they will be facing. If you're not sure where to start, seek some corporate advisory to get the ball rolling.
This may be done in the form of Saturday sessions or as a part of real-time projects. Anything that might not affect the overall performance of your company, choose it as your practice ground and educate your employees. The objective is to bring everyone on the same page as the demands of the market today. The most common approach for a small skill gap is just shoulder-to-shoulder coaching, however this isn't always the most appropriate approach.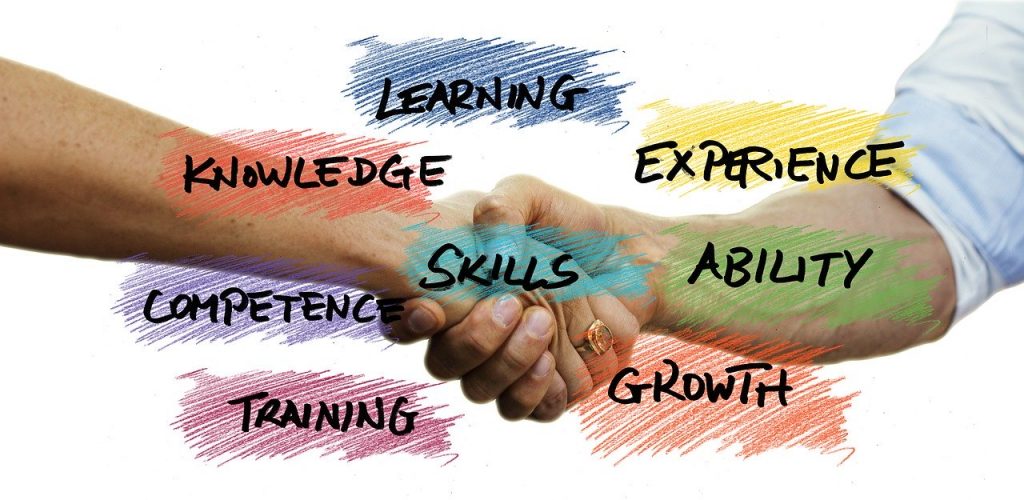 Introduce them to the latest technology
The advancements in technology and the era of breakthroughs that we are experiencing make your workforce vulnerable to technology if they don't have access to up-to-date information. How will they be comfortable with what's new if they don't use it? Make sure that your employees have the best that you can afford in your business when it comes to their workplace support – be it this software or that hardware.
You don't have to do much here because everyone is already using Google's text to speech, QR code scanner and face and fingerprint detection on their smartphone. So technology is a child's play if the user interface is simple.
Provide your workforce with the most efficient tech, with the best user interface, and they will get along pretty well.
One of the undeniable merits of this technological approach is that it offers working hour flexibility which can benefit everyone in so many ways.
Make the IT department your priority
With everything being online, the need for the IT department has become a necessity. So have the IT guys ready for when they are required. After all, with great power (of immense access due to the internet) comes great responsibility (of protecting your assets).
Don't neglect the IT department in terms of budgets, because they will be your saving grace when something goes wrong; and when it comes to IT, something going wrong can result in huge problems.
Include the employees in the process so that you know all the ways to approach the goal you are setting. Because at the end of the day, it all comes down to your employees and their skills. The skill development of the employee is no longer limited to their schools and colleges, and today's executives need to admit this. 80% of learnings come from on-the-job experience. Building the employees is a part of their responsibility as well, and it is the only way to grow as a whole.